Najaf Checkpoint Project
The Holy City of Najaf has been close to Al-Burhan Foundation since its beginnings through various charitable projects, including the restoration and maintenance of religious shrines and other humanitarian endeavours.
Yet, despite the help that ABF gave to the city, it felt that more can be done to support both the inhabitants and the numerous pilgrims visiting Najaf regularly.
Who?
We are Al-Burhan Foundation - a non-profit organization orperating all across Iraq, with head offices in Baghdad and Kut.
Why?
To help rebuild our wonderful nation back to its former glory. Together we are working for a better Iraq.
How?
Constructing homes, providing education and rebuilding lives of underprivileged people all across the country.
In 2016, the Foundation decided to construct the control access gate to the Old City, where the resting place of Imam Ali (AS) is located. This project was undertaken jointly with staff from the foreign services and information departments at the Holy Shrine and the members of the 3rd Emergency Regiment in Najaf.
The checkpoint is 30m x 13m large, its ceilings are covered with paintings and hadiths devoted to Imam Ali (AS), as well as testimonies on the role of the Popular Mobilisation Forces and other security forces responsible for safeguarding the Old City in Najaf.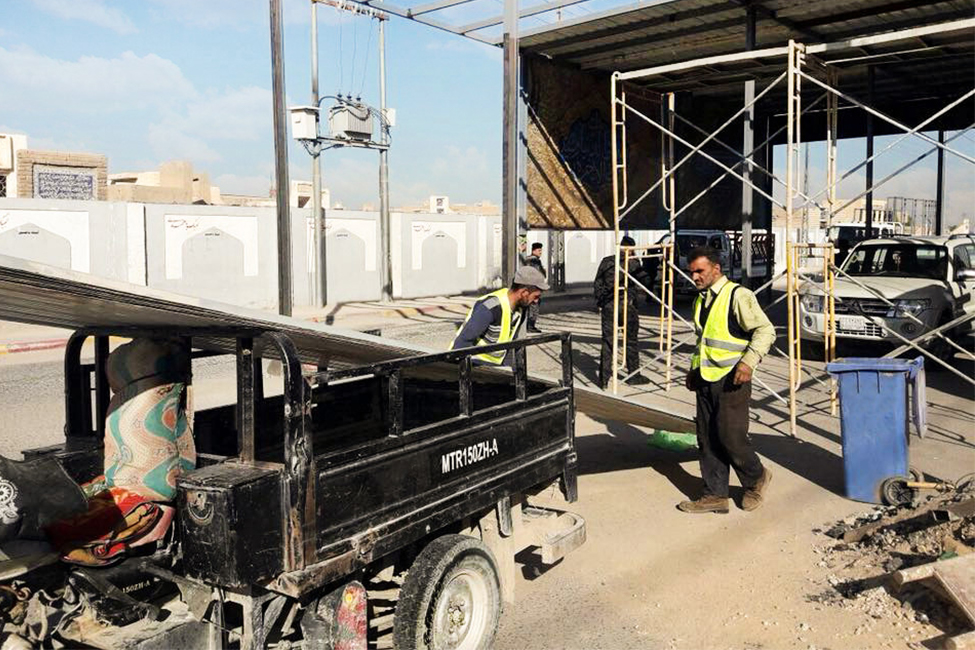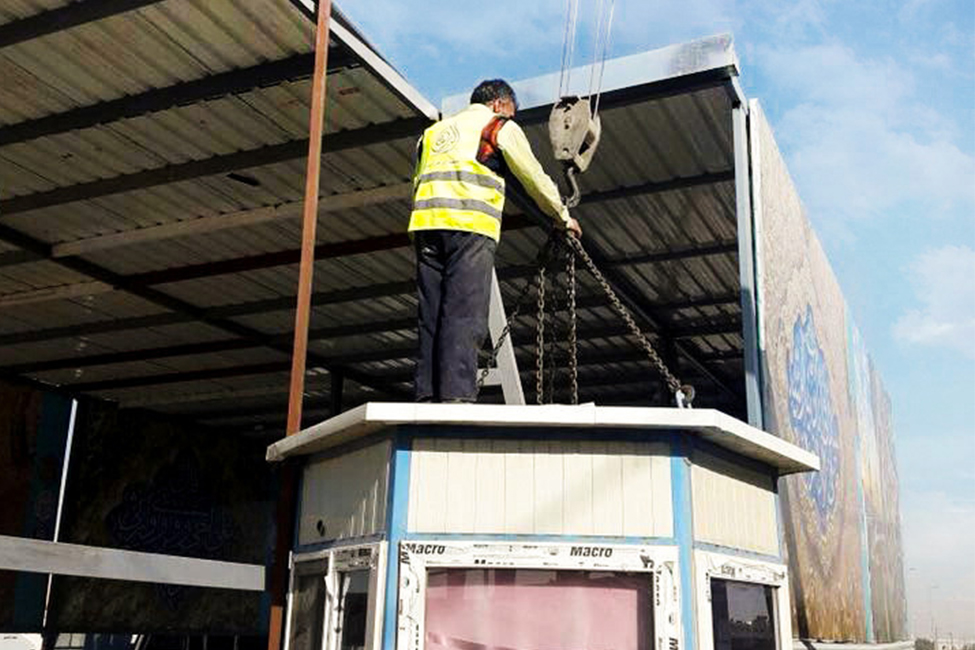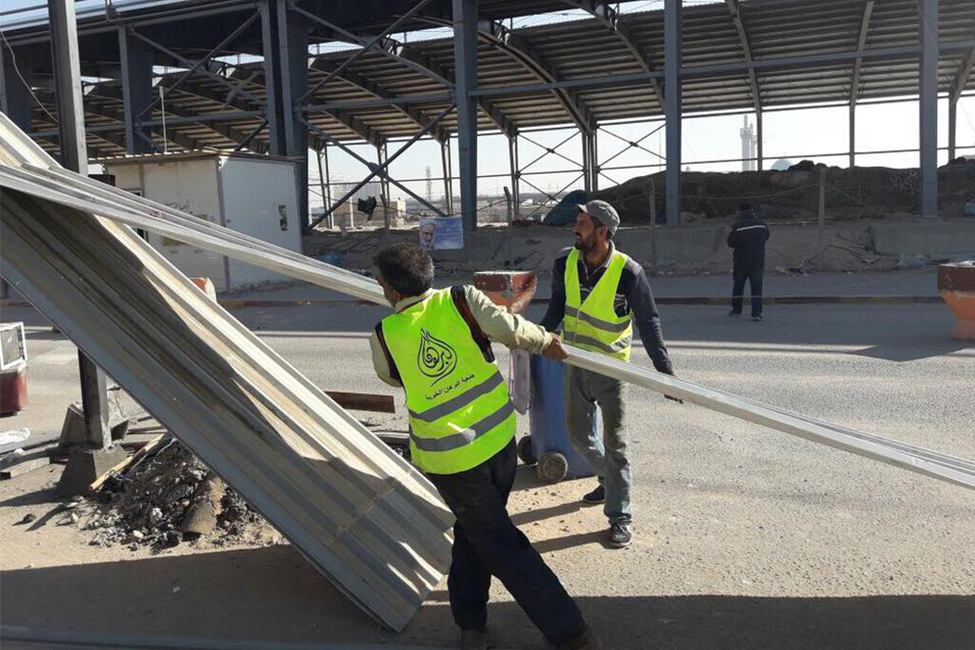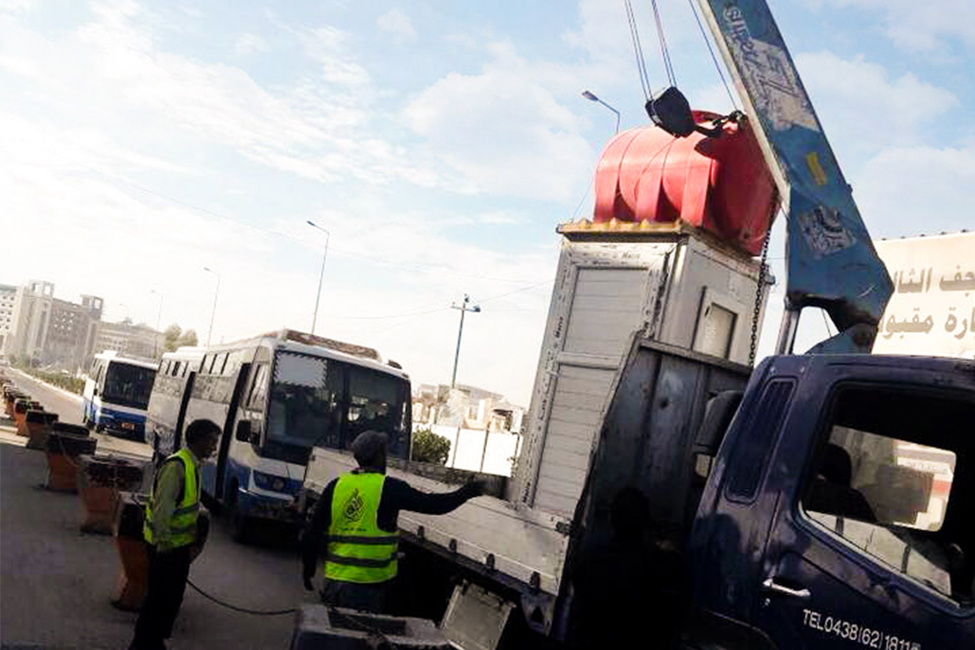 The opening ceremony was well attended by many notables, including the Governor of Najaf, various security officials, local government representatives, religious scholars and students, as well as community leaders and clan elders. Mr Imad Al-Burhan, the Founder of the Al-Burhan Foundation shared in a speech his pride for belonging to the City of the Leader of the Faithful. He also expressed his desire to make Najaf worthy of its religious and historical status. Mr Al-Burhan's work towards the welfare, safety and security of the city was officially recognised and honoured by the governor of Najaf.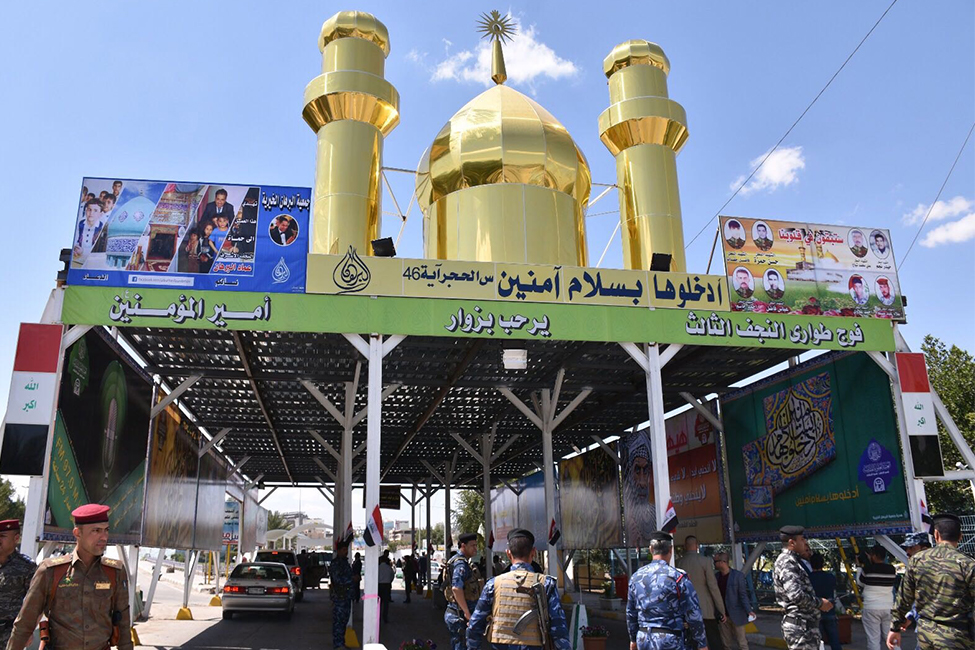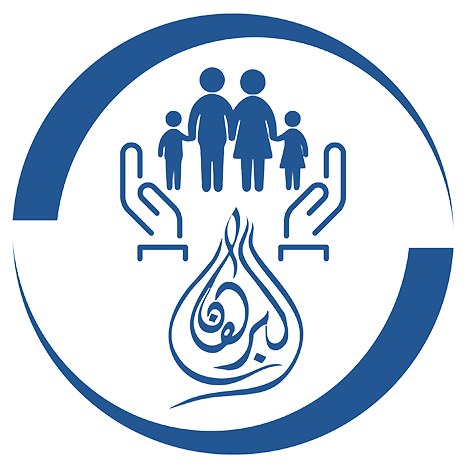 Al-Burhan Foundation
Al-Burhan Foundation is a non-profit, charitable organisation which was founded to help rebuild Iraq to become a sustainable and prosperous country. Our mission is to play a leading and effective role in working towards the development of Iraq and its citizens. We aim to improve their living standards by offering housing, healthcare, education and rehabilitation projects of facilities across all sectors.
This determination is projected in a statement by Al-Burhan Group Managing Director Imad Burhan: 'The activity of any modern, international company can hardly be called all-encompassing if important things like charity and sponsorship are missing from its priorities.'
The group participates in a number of projects, ranging from large-scale constructions to simple humanitarian relief and sponsorships of numerous Iraq-based philanthropic agencies. All endeavours serve as a platform upon which ABF can envision an Iraq rejuvenated to its former glory, with comfort and security for all citizens.