BIAP Road Renovation
The fact that Iraq suffered greatly during the recent wars does not require further explanation. Even the surrounding areas of the Baghdad International Airport (BIAP) which is occupied with various international companies and institutions has been severely damaged.
The very first impression of any visitor to Iraq, the road linking BIAP with Baghdad was filled with holes, cracks and multiple hazards, making the journey unsafe for the passing vehicles.
Therefore, Al-Burhan Foundation committed to finance and to completely undertake the process of in-depth revitalisation of the road.
All rubble and junk has been removed and the road was repaired completely. All the holes and cracks were filled in, ditches were smoothed and street signs were installed for the safety of commuters.
Today, the road linking Baghdad International Airport with the city of Baghdad little resembles its original state. Wide, safe and filled with grass and trees leaves every commuter in awe.
Who?
We are Al-Burhan Foundation - a non-profit organization orperating all across Iraq, with head offices in Baghdad and Kut.
Why?
To help rebuild our wonderful nation back to its former glory. Together we are working for a better Iraq.
How?
Constructing homes, providing education and rebuilding lives of underprivileged people all across the country.
The main road linking Baghdad with the Baghdad International Airport has not been maintained well in the last decades. Moreover, recent wars and conflicts left it in a state of decomposition. Being the first point of contact with all leisure and business passengers arriving to Baghdad, it definitely could not leave a positive first impression on them.
Therefore, Al-Burhan Group has contacted the authorities and offered to facilitate not only repairing of the road but also upgrading it to the Western standards.
Soon after all the permissions have been received, this large scale project began. Every hole and crack has been filled out, every hazard and multiple kilograms of rubbish have been completely removed, just as if they were never there.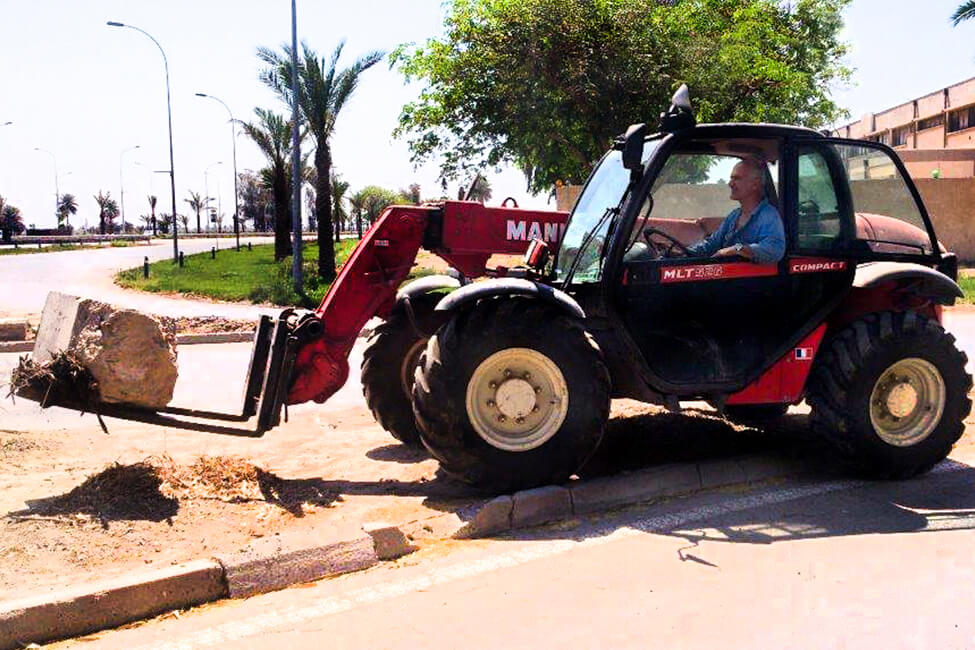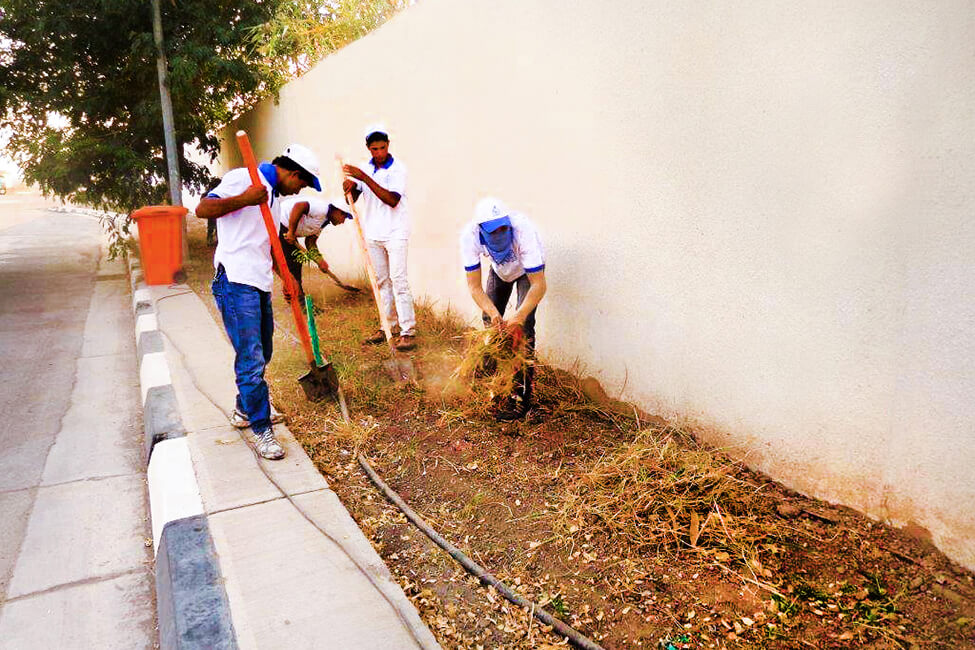 The outer layer of the road was laid down anew and lines separating different lines of traffic were painted on the top. Moreover, for the security of pedestrians, black-and-white pavements separated from the traffic with bollards were created in key areas.
Old plants and weed have been completely removed and replaced by grass and young trees, all of which are trimmed and taken care of regularly by skilled groundkeepers. These trees will grow high and be first-hand witnesses of the growth of Iraq. As soon as one will proceed towards the city, he will realise that the road widens immensely, and that the opposite directions of traffic will be separated by a vast green lane, full of flowers, green plants, water basins and fountains.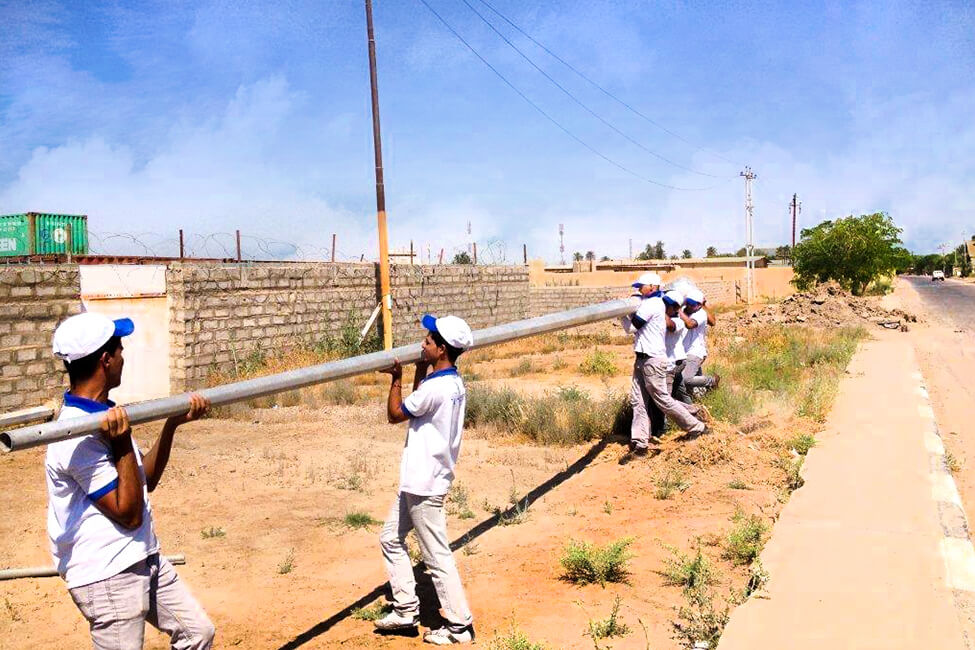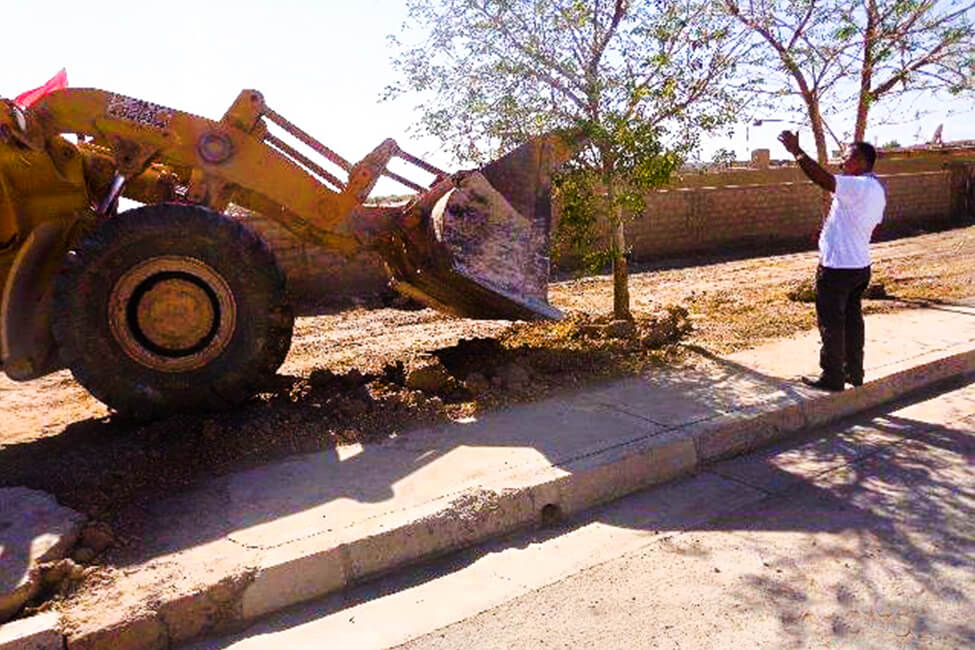 The turn of second decade of this century brought massive changes to Baghdad. Once the most dangerous road in the world, severely damaged after war, has been repaired to the extent that today it is unrecognisable. Much more beautiful and modern than ever before, warmly welcomes every guest arriving to Iraq through the Baghdad International Airport. The BIAP Road Renovation also symbolises cutting off from the turmoil of the past and optimistic looking forward bright future and development of Iraq.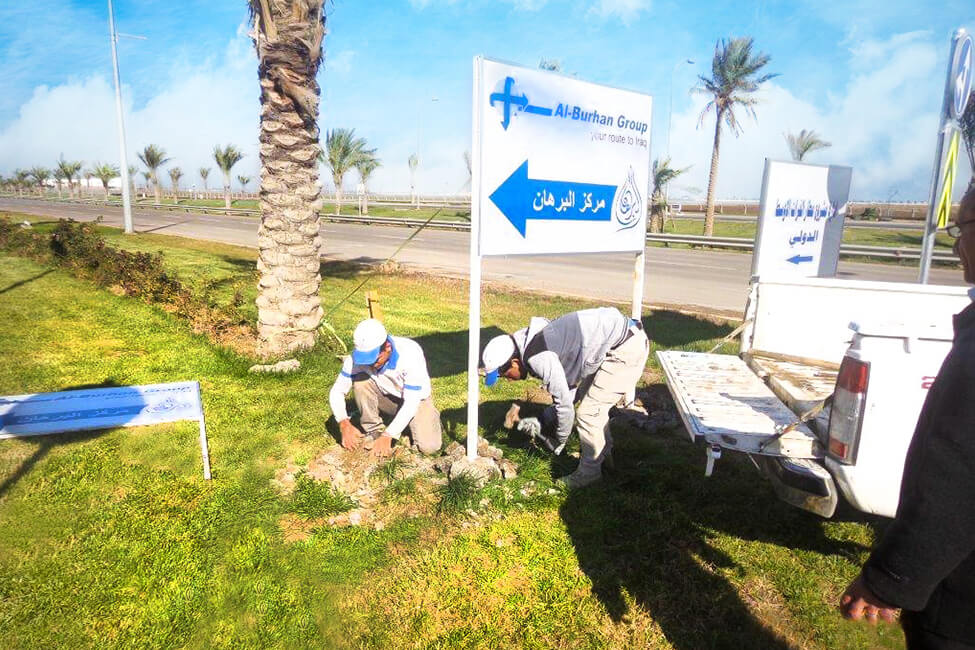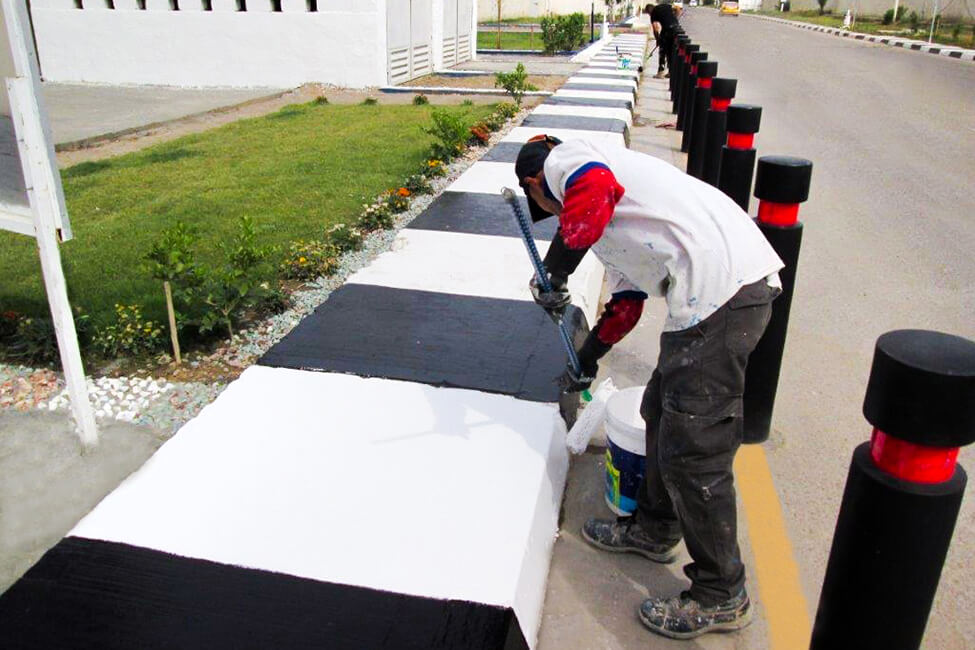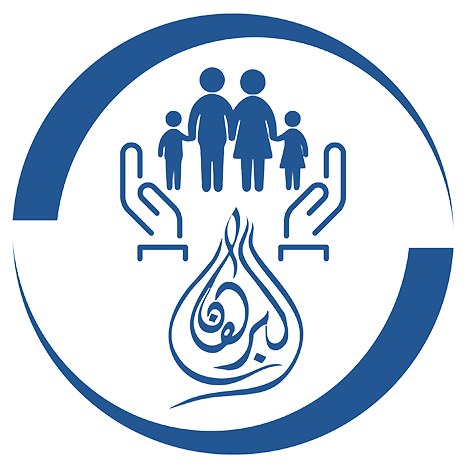 Al-Burhan Foundation
Al-Burhan Foundation is a non-profit, charitable organisation which was founded to help rebuild Iraq to become a sustainable and prosperous country. Our mission is to play a leading and effective role in working towards the development of Iraq and its citizens. We aim to improve their living standards by offering housing, healthcare, education and rehabilitation projects of facilities across all sectors.
This determination is projected in a statement by Al-Burhan Group Managing Director Imad Burhan: 'The activity of any modern, international company can hardly be called all-encompassing if important things like charity and sponsorship are missing from its priorities.'
The group participates in a number of projects, ranging from large-scale constructions to simple humanitarian relief and sponsorships of numerous Iraq-based philanthropic agencies. All endeavours serve as a platform upon which ABF can envision an Iraq rejuvenated to its former glory, with comfort and security for all citizens.