Donation Scheme
In its never-ending striving to support Iraqis in need, Al-Burhan Foundation initiated a donation scheme. Every nominated and impoverished family, after it passes verification checks, is granted regular or a one-off financial aid, depending on the case.
Currently the scheme includes households with disabled members of the family, orphans, dependants of the Popular Mobilisation Forces martyrs as well as other less fortunate people. Thanks to the Al-Burhan Foundation support, these people are now able to lead a respected life, send their children to school and cure the sick.
Al-Burhan Foundation continuously seeks opportunities to support the nation of Iraq and to help its members to have a safe and successful future.
Who?
We are Al-Burhan Foundation - a non-profit organization orperating all across Iraq, with head offices in Baghdad and Kut.
Why?
To help rebuild our wonderful nation back to its former glory. Together we are working for a better Iraq.
How?
Constructing homes, providing education and rebuilding lives of underprivileged people all across the country.
Donation Scheme has been introduced by the Al-Burhan Foundation in order to provide continual support to Iraqi citizens who need help the most. Over the years we have helped hundreds of families inhabiting the area of Kut.
Due to ABF's financial assistance, many of them, free from worries about how they will pay for their living expenses, were able to focus on finding a good job. Few or several months later, depending on the case, they decided to leave the scheme, thus giving chance to other people in need to have access to it.
Al-Burhan Foundation donated money to widows and orphans of the Popular Mobilization Forces, displaced families from the North of Iraq who sought refuge in the area, families partaking in the Asmaa Allah Al-Husna and Suwar Al Quran housing projects, as well as other orphans, widows and severely disabled people in need.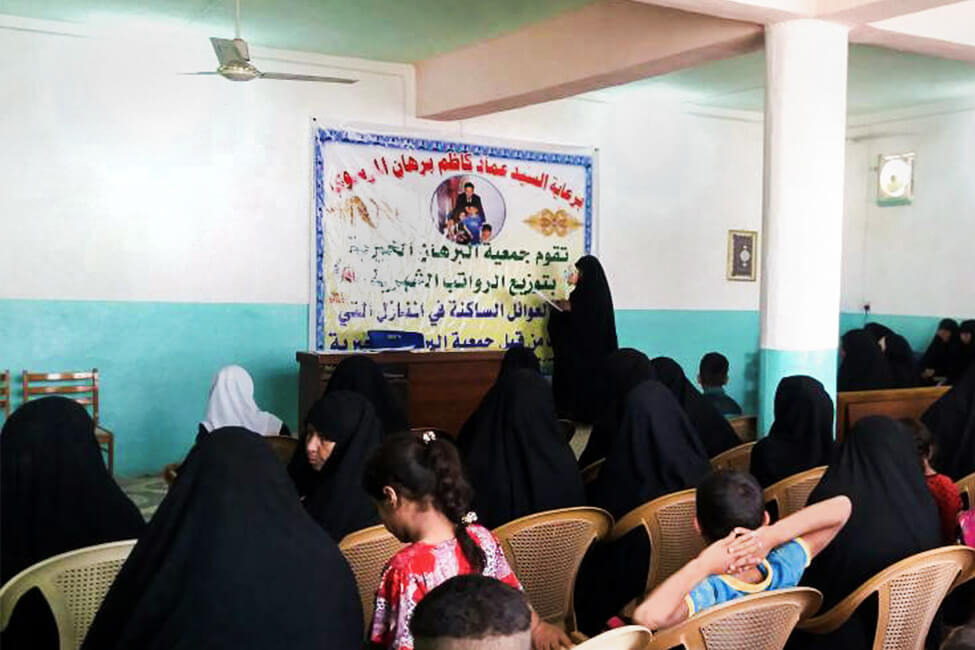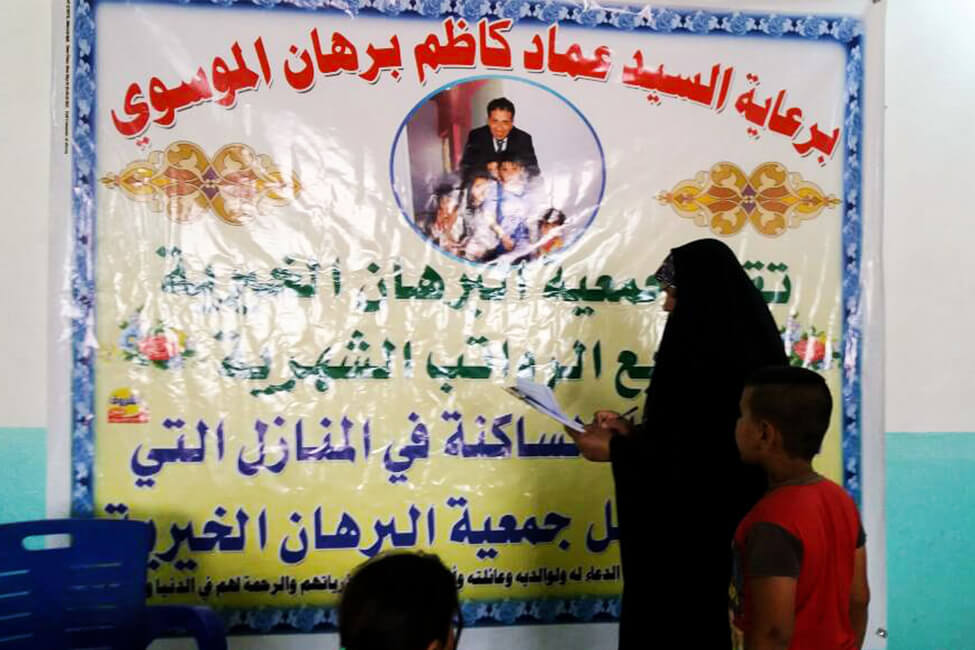 The donations cover people's needs – are sufficient to cover basic living costs, purchasing food and clothes and to spare children from working. Importance of education creates the core of ABF's philosophy which believes that only educated Iraqis, both females and males, will be able to actively take part in the process of strengthening and advancing of their homeland – Iraq. Because of this belief, only families who send their children to school are able to participate in the donation scheme. Moreover, once any of them will decide to forbid their minors from schooling, the donations will stop automatically until the children will gain their freedom to study.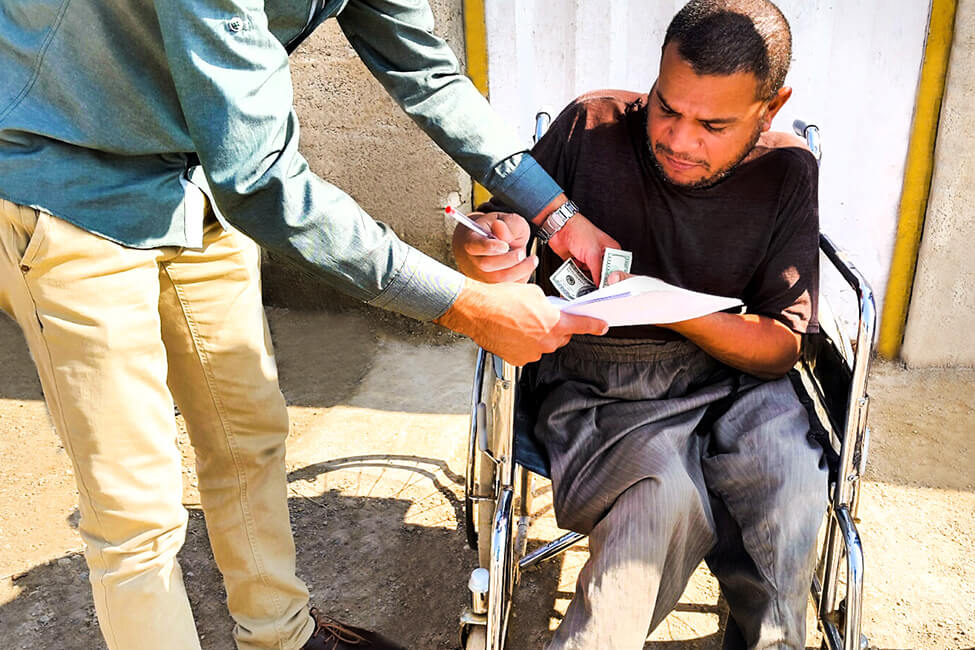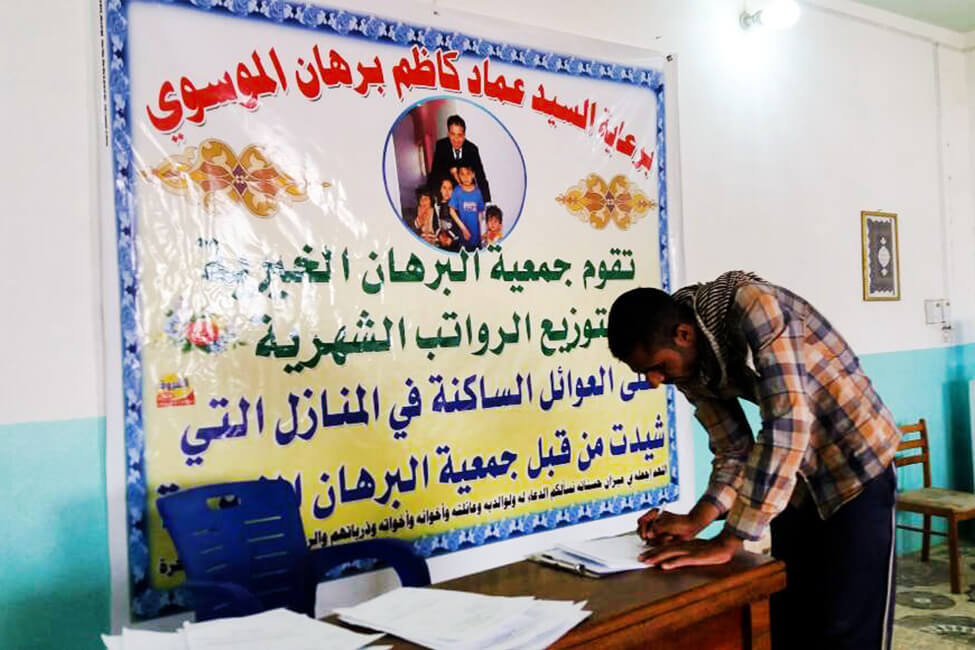 Al-Burhan Foundation is proud to support Iraqis in need and to play active role in securing progress both of the country and its citizens.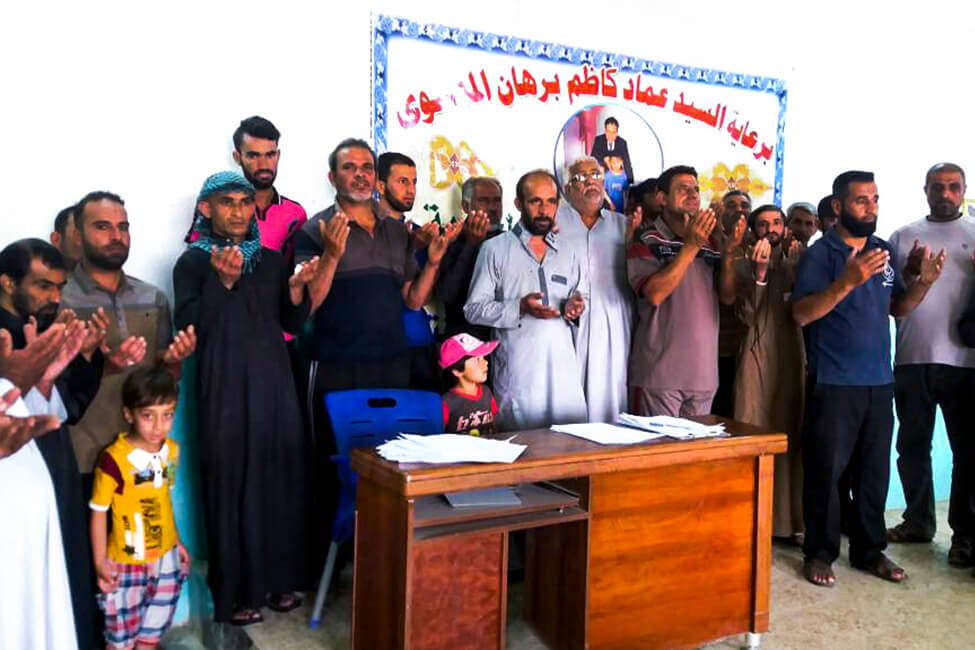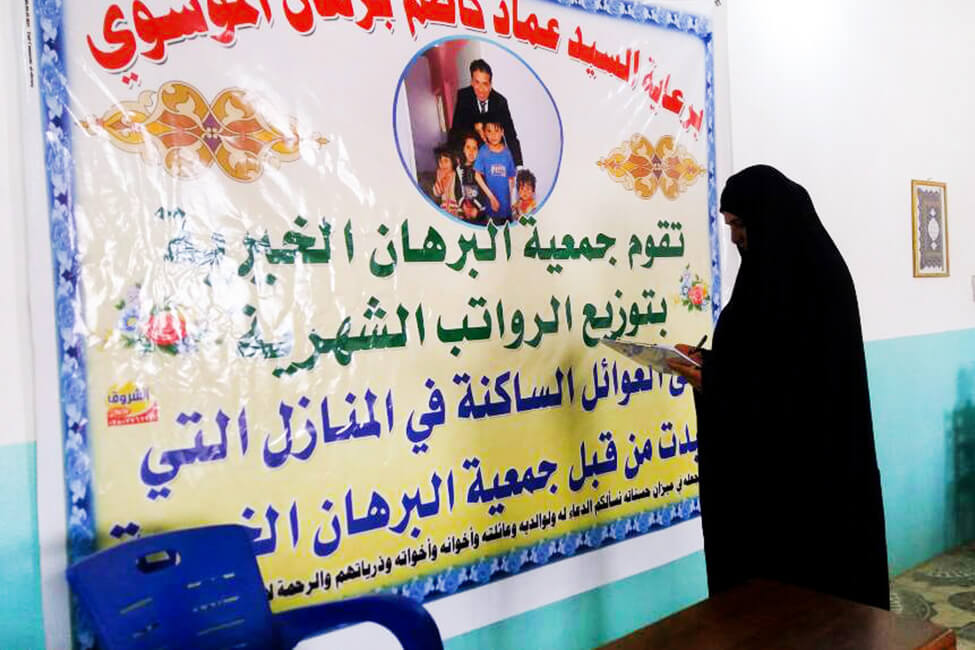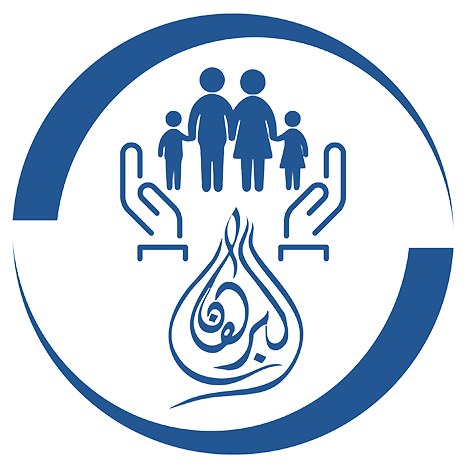 Al-Burhan Foundation
Al-Burhan Foundation is a non-profit, charitable organisation which was founded to help rebuild Iraq to become a sustainable and prosperous country. Our mission is to play a leading and effective role in working towards the development of Iraq and its citizens. We aim to improve their living standards by offering housing, healthcare, education and rehabilitation projects of facilities across all sectors.
This determination is projected in a statement by Al-Burhan Group Managing Director Imad Burhan: 'The activity of any modern, international company can hardly be called all-encompassing if important things like charity and sponsorship are missing from its priorities.'
The group participates in a number of projects, ranging from large-scale constructions to simple humanitarian relief and sponsorships of numerous Iraq-based philanthropic agencies. All endeavours serve as a platform upon which ABF can envision an Iraq rejuvenated to its former glory, with comfort and security for all citizens.