Taj Al-Deen Mosque Renovation
This preeminent place of worship situated in Al-Hafriya and in short distance from Kut witnessed in-depth process of rejuvenation between 2012 and 2013. Dedicated to Sayid Taj Al-Deen, the son of Imam Sajad (AS), the mosque has been undervalued for many decades.
However, after Al-Burhan Foundation has taken care of the Taj Al-Deen Mosque, not only its original splendour has been retrieved, but also the newest technologies had been installed for the comfort of the worshippers and durability of the building.
Modernised to the highest standard, new washroom facilities, electricity and heating systems were installed. Moreover, the worshippers were given chance to use the current water to support their prayer needs.
As a conclusion, beautiful tiles presenting elaborate abstract motifs and beautifully calligraphic Quranic verses adorning the exterior allow the mosque to not be passed by unnoticed.
Who?
We are Al-Burhan Foundation - a non-profit organization orperating all across Iraq, with head offices in Baghdad and Kut.
Why?
To help rebuild our wonderful nation back to its former glory. Together we are working for a better Iraq.
How?
Constructing homes, providing education and rebuilding lives of underprivileged people all across the country.
Mosque dedicated to Sayid Taj Al-Deen son of Imam Sajad (AS), and located in Al-Hafriya, just outside Kut has been in a truly bad state when it was discovered by Al-Burhan Foundation. Decision of Mr Imad Burhan, founder of Al-Burhan Foundation was quick – the space needs to be completely renovated and modernized to the comfort of worshippers who visit the shrine every day, and most of all – to give Sayid Taj Al-Din remarkable place of rest he deserves.
The works began in 2012 and were completed only one year later. In this short time, the mosque has changed deeply. This place of prayer became resistant to changing weather and its exterior is breath-taking. The main part of the building has been preceded by massive arch highly decorated with Qur'anic quotations and is hold by beige and green marble columns. The walls are covered with marble, decorated with beautifully painted tiles, each of them representing abstract and floral motifs in blue, turquoise and gold colours. Moreover, four of the biggest ornaments have been highlighted – each in different colour. Just above the mosaics, Qur'anic quotations adorn the place.
The main door is made out of wood and was cut in a floral and stars decoration motifs. Above it one can see a beautiful Qur'anic quotations and an invocation to Sayid Taj Al-Deen.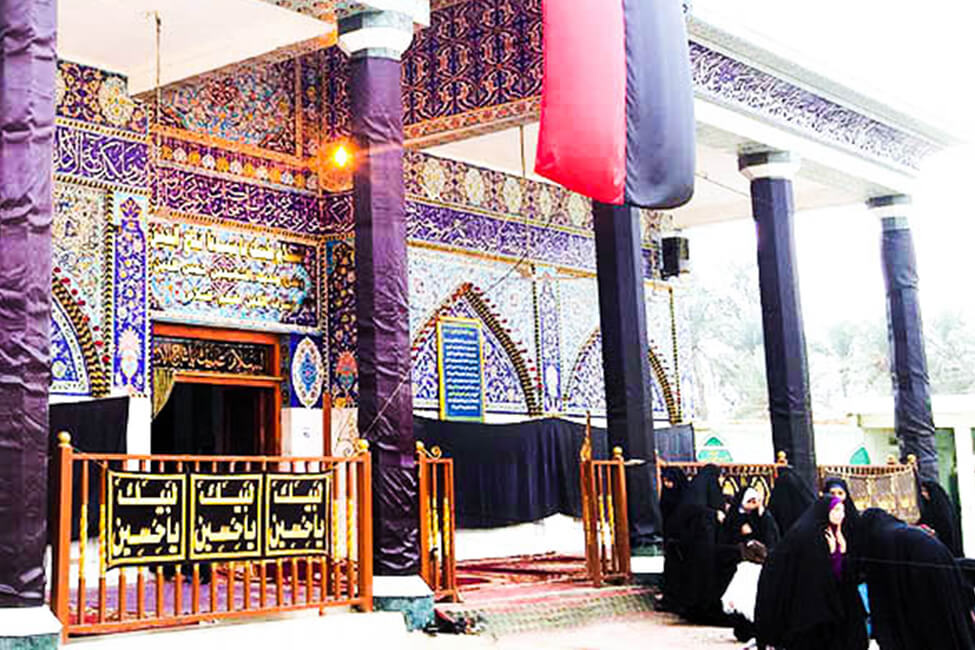 The interior is no less impressive. Marble covers both floors and walls and few of the walls are decorated with Qur'anic inscriptions interwoven with floral and abstract motifs, all colourful on a deep blue background. Simple corridor leads the worshipper into an exquisite main room.
Central space is occupied by massive and impressive tomb of Sayid Taj Al-Deen, it has been almost entirely made out of silver and it was engraved with Qur'anic inscriptions and floral motifs. Just above it, a glass ceiling and crystal chandeliers are located – due to their presence the room has beautifully luminous character.
The shrine is modernized to the highest standard, electricity and heating were installed throughout the building and the worshippers received new washroom facilities.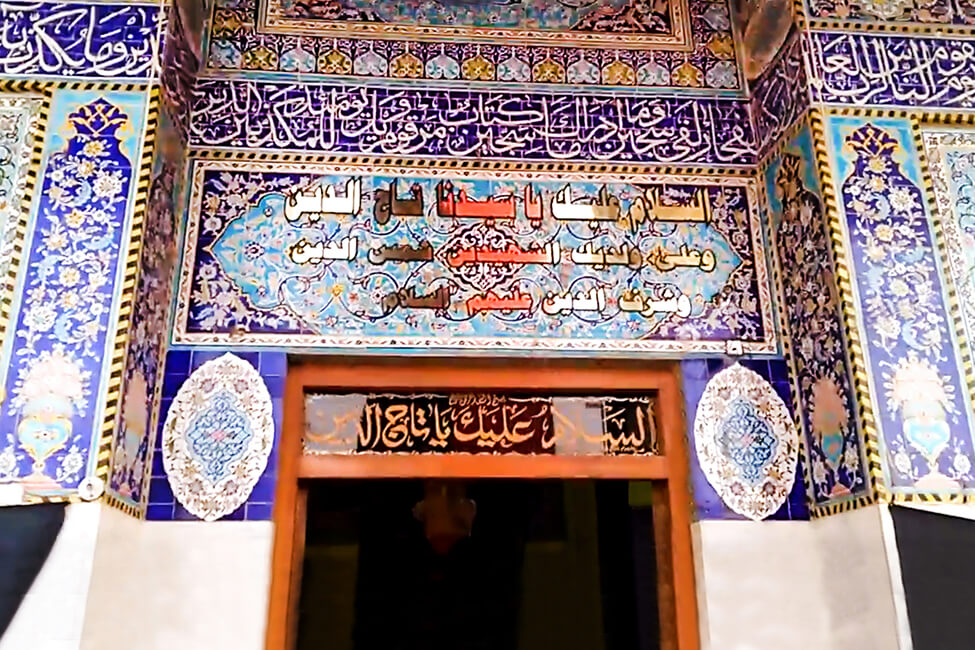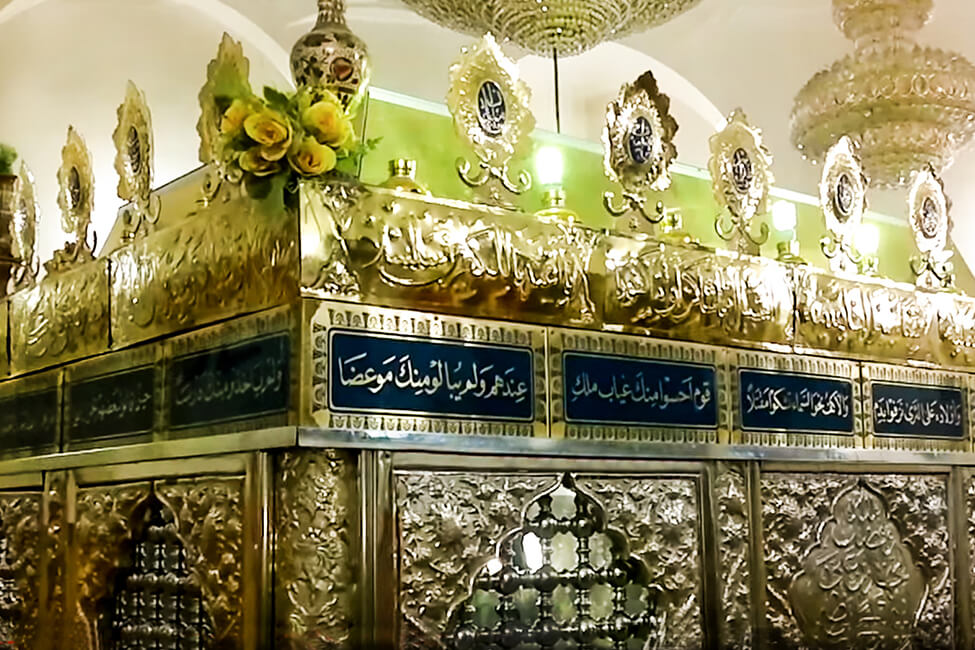 Undoubtedly, due to Al-Burhan Foundation endeavours, the Shrine of Taj Al-Deen son of Imam Sajad (AS) received the splendour it deserves. This place of pilgrimage now welcomes its thousands of visitors with beautiful and modern surroundings and allows them to pray in peace.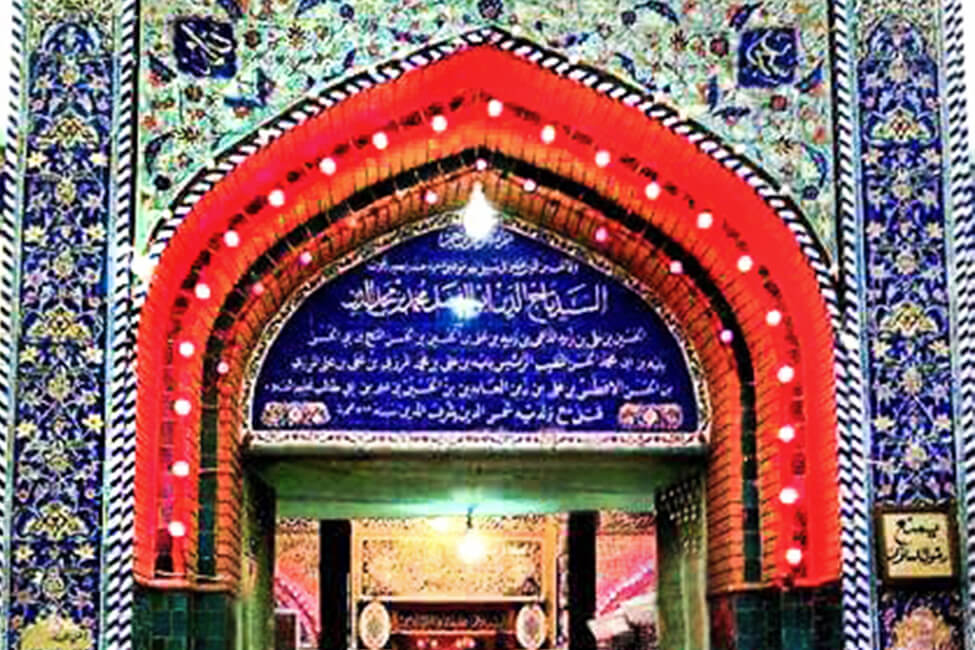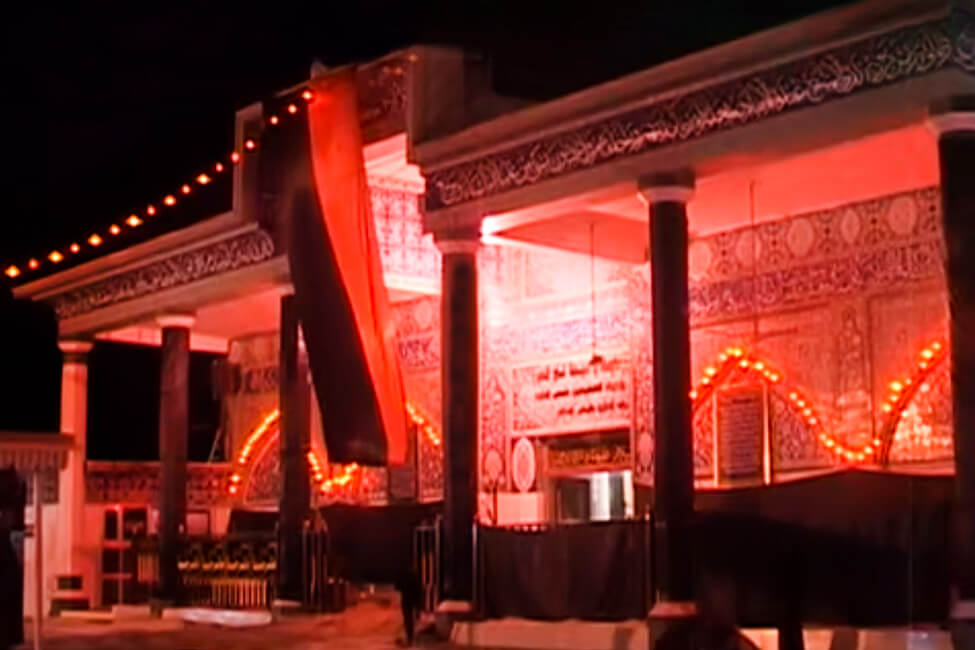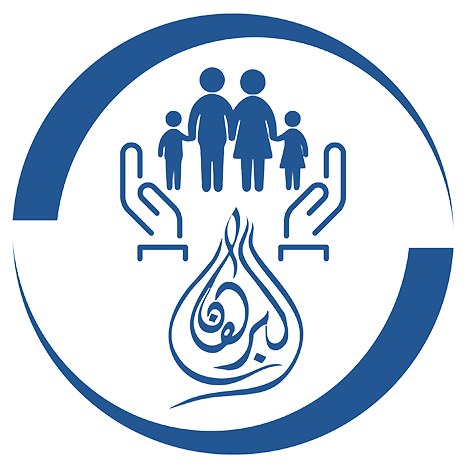 Al-Burhan Foundation
Al-Burhan Foundation is a non-profit, charitable organisation which was founded to help rebuild Iraq to become a sustainable and prosperous country. Our mission is to play a leading and effective role in working towards the development of Iraq and its citizens. We aim to improve their living standards by offering housing, healthcare, education and rehabilitation projects of facilities across all sectors.
This determination is projected in a statement by Al-Burhan Group Managing Director Imad Burhan: 'The activity of any modern, international company can hardly be called all-encompassing if important things like charity and sponsorship are missing from its priorities.'
The group participates in a number of projects, ranging from large-scale constructions to simple humanitarian relief and sponsorships of numerous Iraq-based philanthropic agencies. All endeavours serve as a platform upon which ABF can envision an Iraq rejuvenated to its former glory, with comfort and security for all citizens.