Imad Burhan Centre for Eradication of Illiteracy
Imad Al-Burhan Centre for the Eradication of Illiteracy offers free education to adults who couldn't attend school during their childhood times. Unable or struggling with reading and writing, they have been vulnerable the whole of their adult lives and would continue to face these difficulties if not for the help of Al-Burhan Foundation.
With a massive support of Mr Ibrahim Salim Tulab, all those adults, both men and women, were given chance to gain access to education and to become less dependent on their relatives, neighbours and the community as a whole.
Who?
We are Al-Burhan Foundation - a non-profit organization orperating all across Iraq, with head offices in Baghdad and Kut.
Why?
To help rebuild our wonderful nation back to its former glory. Together we are working for a better Iraq.
How?
Constructing homes, providing education and rebuilding lives of underprivileged people all across the country.
Imad Al-Burhan Centre for Eradication of Illiteracy was established on the 22th of August 2016 in Kut, city located 180 km south-east from Baghdad. The centre was built in order to provide education to adults living in the area of Kut who were not able to learn how to read and write while they were children.
Illiteracy is a big problem in developing countries, such as Iraq. In the previous decades education was not common within the Iraqi society. Difficult living conditions, including poverty, big distances from the school – all these factors prevented then-children from accessing education. Another saddening point was that many people did not believe that their sons and daughters should learn. Boys were usually required to work to support their families, and girls had to stay at home and fulfil their household chores. Luckily, today more and more children from less fortunate families can create their own path in education, but the lack of adult education centres excludes their parents and relatives from gaining their literacy skills.
Therefore, Al-Burhan Foundation founder – Mr Imad Burhan decided to open Imad Al-Burhan Centre for Eradication of Illiteracy which is aimed to teach those, who need the education the most. The Centre can accommodate 150 people and as for the academic year of 2017/2018 the school was completely full.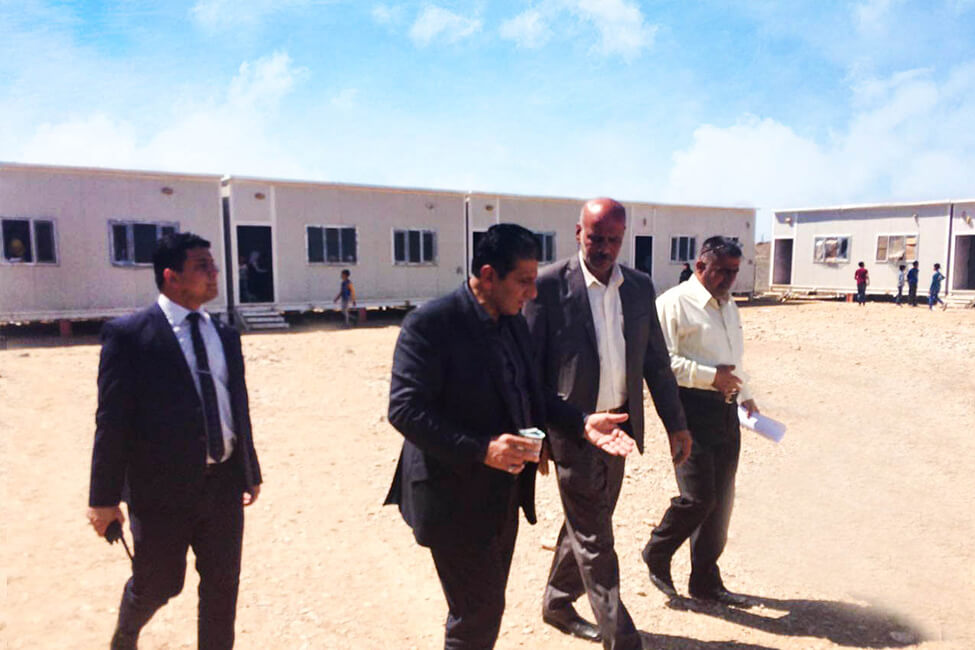 The Centre is attended both by women and men, however currently the majority of its students are females, which is also an indicator about which part of the Iraqi society lacks the basic education the most. Determined to make up for the time when they were deprived from schooling those mothers, fathers, grandmothers and grandfathers can learn now how to read and write and how to become completely independent from their relatives assistance in their every-day's life. Thanks to the Imad Al-Burhan Centre for Eradication of Illiteracy they can now fill out on their own documents, read a newspaper or understand information boards in the city.
Al-Burhan Foundation is thankful to Mr Ibrahim Salim Tulab for his dedication in realising this project and for his support in laying out its foundations.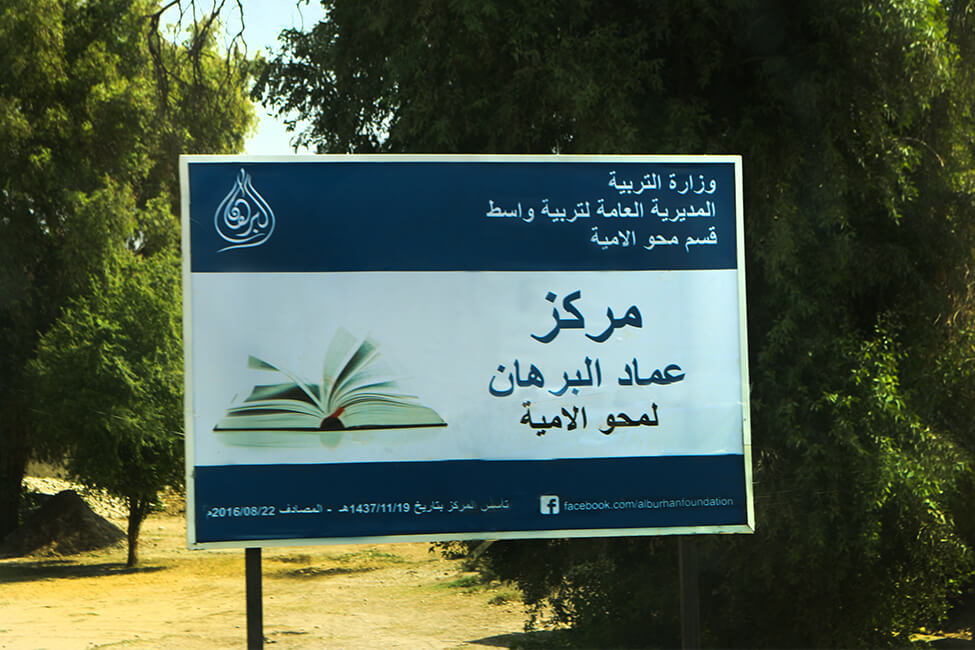 Imad Al-Burhan Centre for Eradication of Illiteracy is dedicated to Mr Imad Burhan's - Al-Burhan Foundation's founder – late mother. Furthermore, through this project, Al-Burhan Foundation is committed to give chance to every adult Iraqi, regardless of his or hers social background, equal chance to lead a respected life and to add his or hers input into the development and prosperity of Iraq.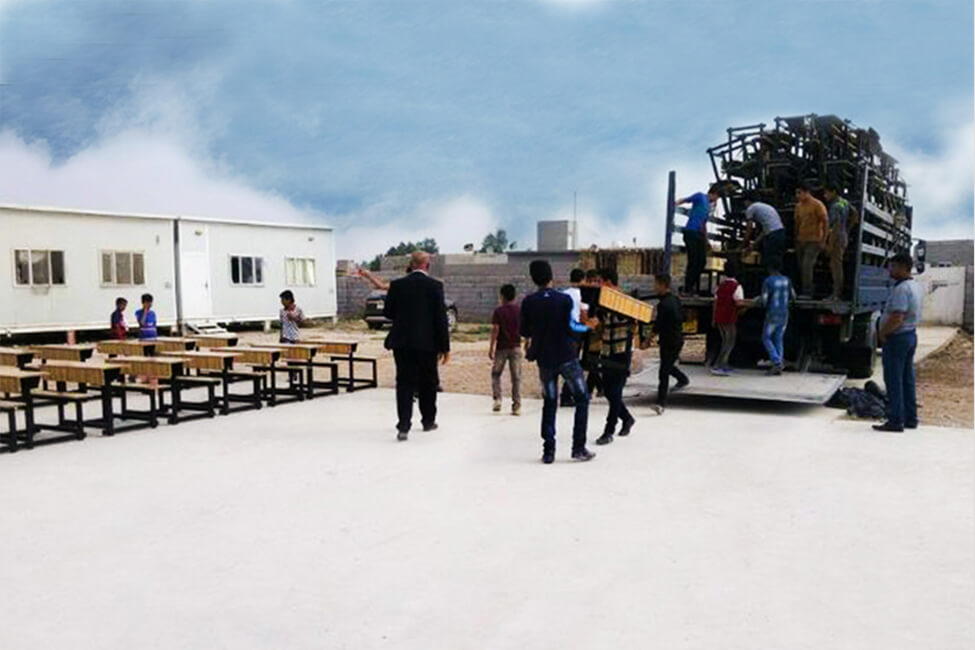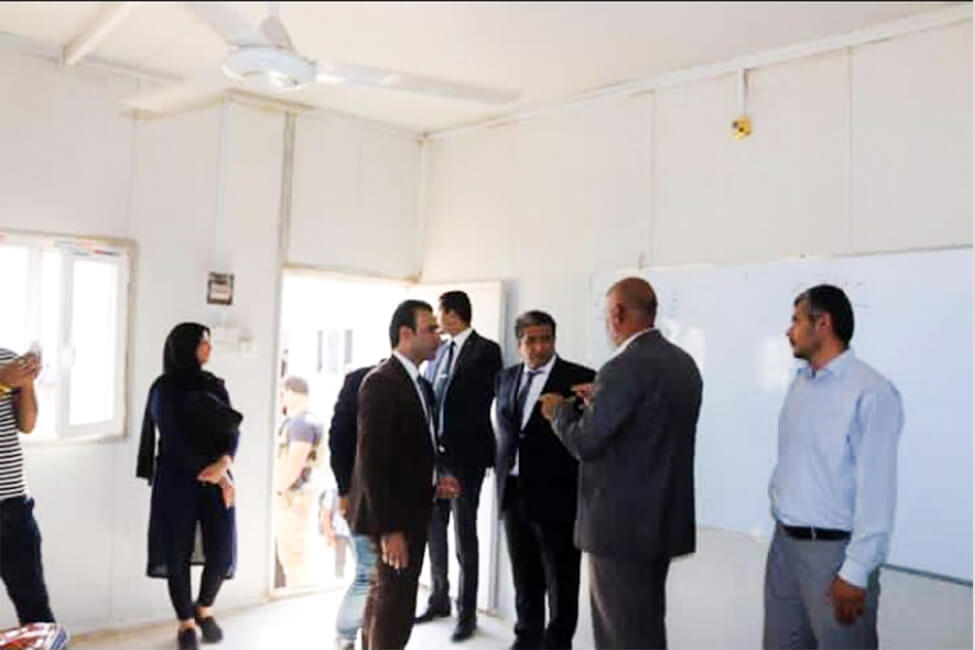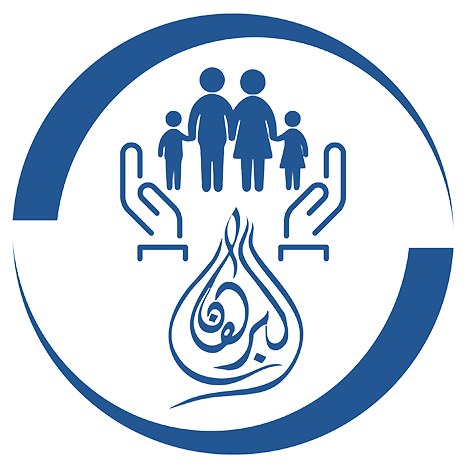 Al-Burhan Foundation
Al-Burhan Foundation is a non-profit, charitable organisation which was founded to help rebuild Iraq to become a sustainable and prosperous country. Our mission is to play a leading and effective role in working towards the development of Iraq and its citizens. We aim to improve their living standards by offering housing, healthcare, education and rehabilitation projects of facilities across all sectors.
This determination is projected in a statement by Al-Burhan Group Managing Director Imad Burhan: 'The activity of any modern, international company can hardly be called all-encompassing if important things like charity and sponsorship are missing from its priorities.'
The group participates in a number of projects, ranging from large-scale constructions to simple humanitarian relief and sponsorships of numerous Iraq-based philanthropic agencies. All endeavours serve as a platform upon which ABF can envision an Iraq rejuvenated to its former glory, with comfort and security for all citizens.